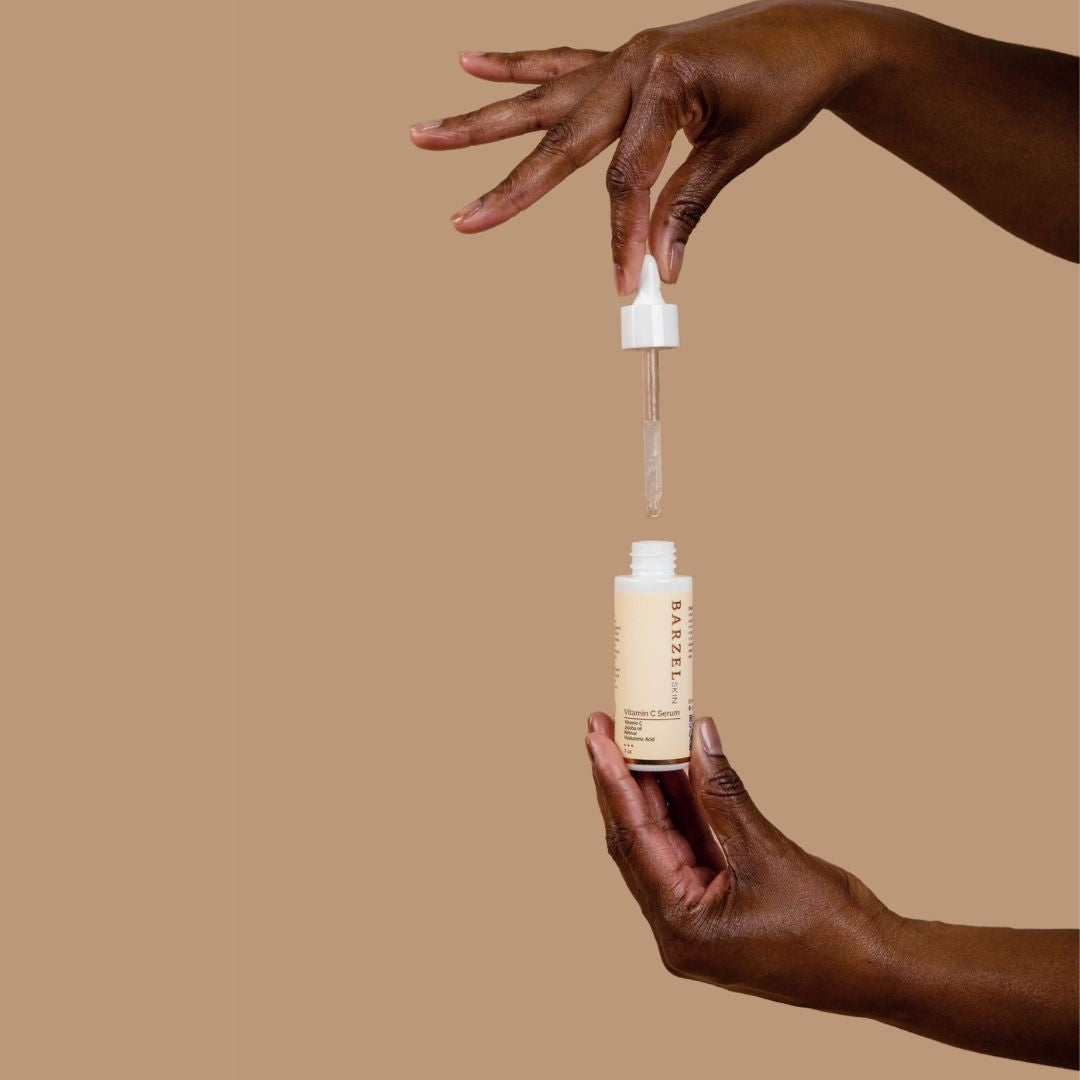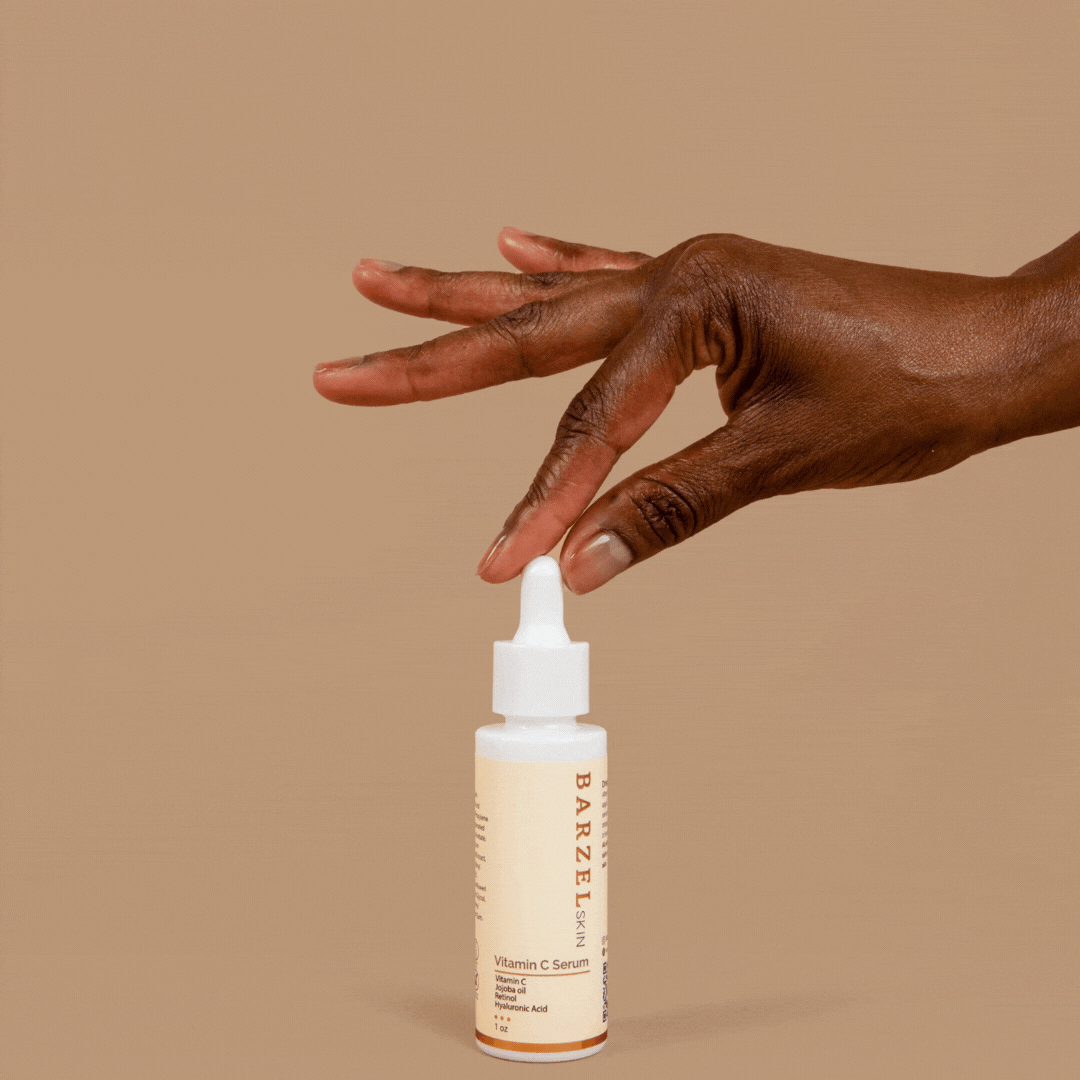 Introducing Barzel Vitamin C Serum with Hyaluronic Acid and Retinol - a powerhouse skincare formula that combines the best of nature and science to deliver transformative results for your skin.
Premium Luxury Ingredients: At Barzel Skin, we believe that only the finest ingredients should touch your skin. We are dedicated to using top-quality, ethically sourced, and luxurious components that deliver real, visible results while respecting your skin's health.
100% Vegan: We are proud to offer a 100% vegan skincare range, free from any animal-derived ingredients. Our products are created with compassion, making them suitable for vegans and those who cherish cruelty-free alternatives.
Paraben-Free: Our commitment to your well-being extends to ensuring that our products are free from harmful chemicals like parabens. By avoiding these additives, we prioritize your skin's long-term health and safety.
Cruelty-Free: Barzel Skin is a brand built on compassion. We firmly stand against animal testing, and our products are never tested on animals. Our commitment to cruelty-free practices reflects our belief in treating all living beings with respect and kindness.
Made in the USA: We are proud to be an American brand, with our products carefully formulated and manufactured in the USA. This allows us to maintain the highest standards of quality, safety, and efficacy in every product we create.
Key Ingredients:

Vitamin C: This potent antioxidant is known for its ability to brighten the skin and even out the complexion. Vitamin C helps to fade dark spots, hyperpigmentation, and sun damage, giving your skin a radiant and youthful glow. Additionally, it provides protection against environmental aggressors, such as UV rays and pollution.

Hyaluronic Acid: A natural molecule found in our skin, hyaluronic acid is a powerful humectant that draws and retains moisture. It replenishes and hydrates the skin, promoting a plump and dewy appearance while minimizing the appearance of fine lines and wrinkles.

Retinol: A derivative of Vitamin A, retinol is a gold standard in anti-aging skincare. It stimulates collagen production, improving skin elasticity and firmness, and helps to diminish the appearance of fine lines, wrinkles, and age spots. Retinol also aids in unclogging pores, preventing acne breakouts, and refining the skin's texture.
New Arrival
Revitalize Your Skin
Discover the secret to radiant, younger-looking skin with Barzel's Luxurious Skincare range. A perfect blend of nature and science, our products are specially formulated to provide nourishment and rejuvenation that your skin deserves.