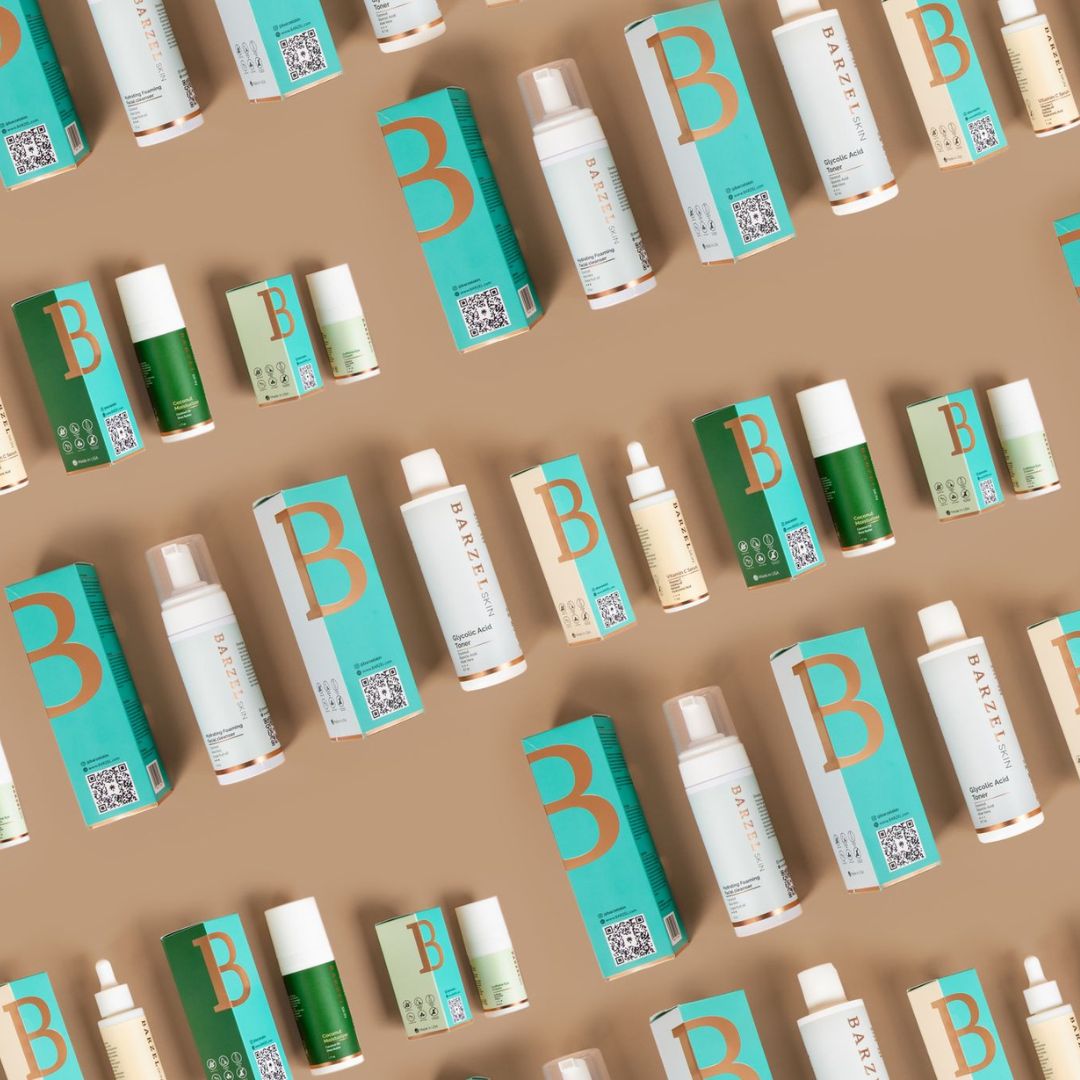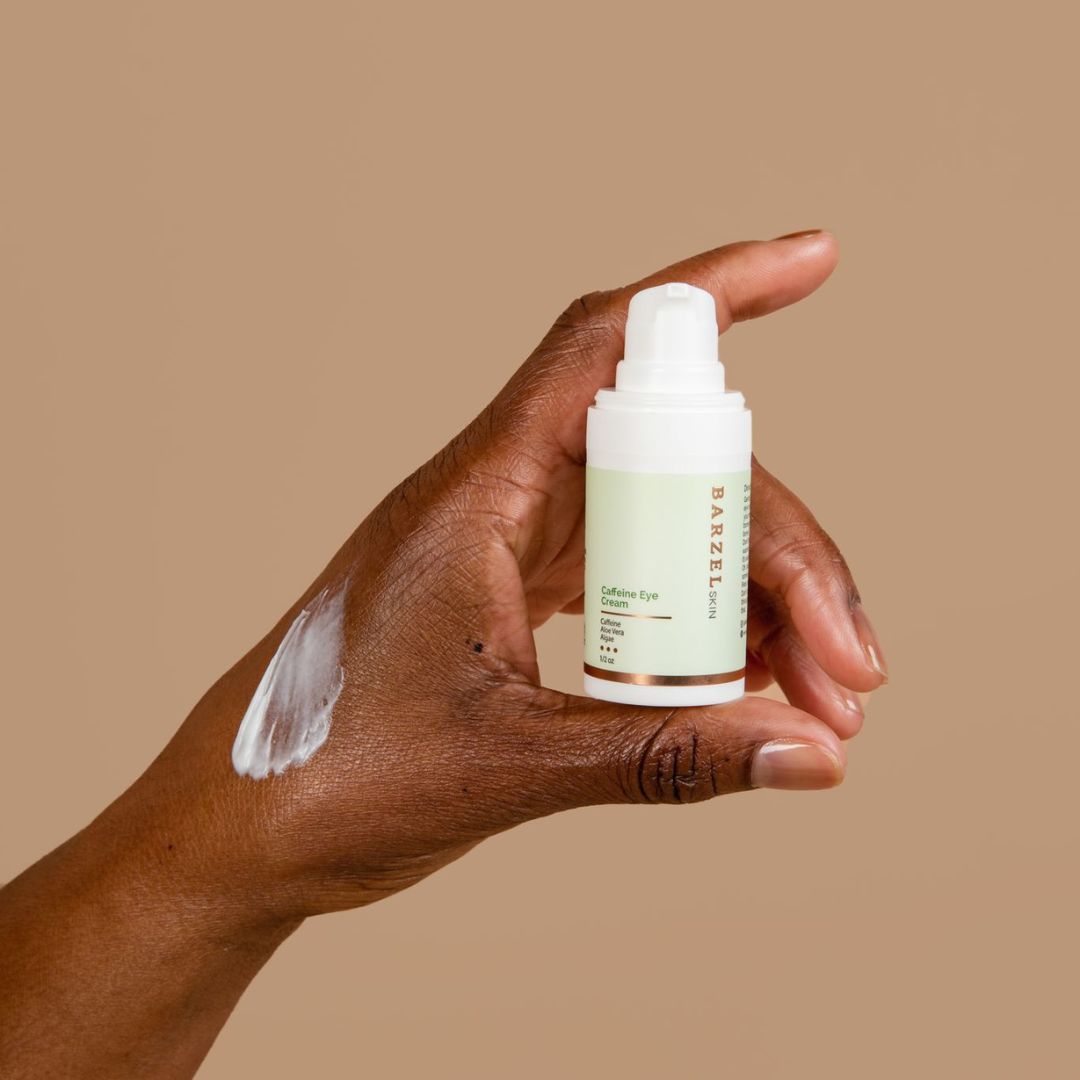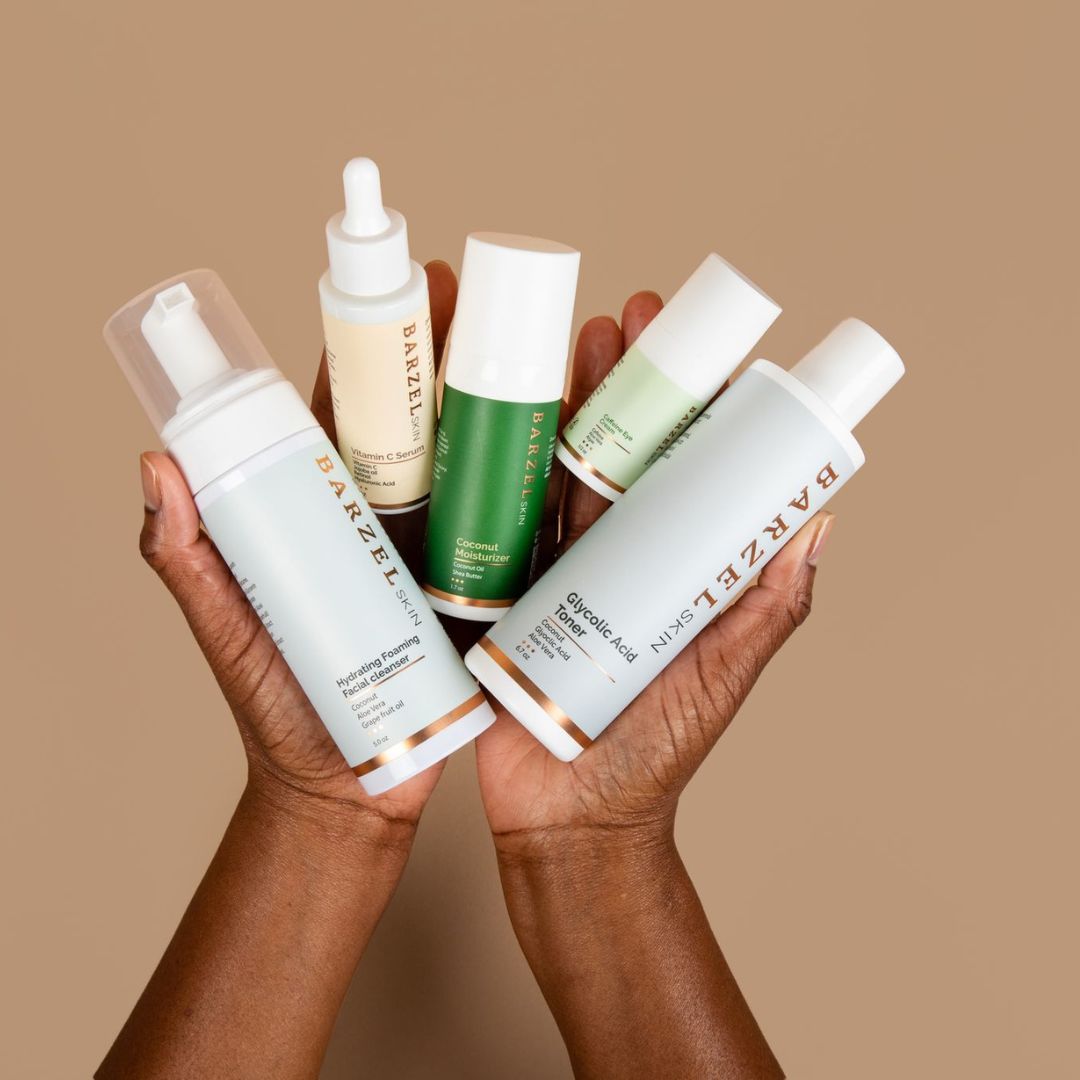 Introducing the Barzel Premium Caffeine Eye Cream – a sophisticated and rejuvenating solution designed to address the delicate and sensitive area around your eyes. This luxurious eye cream is carefully formulated with premium ingredients to diminish the appearance of puffiness, dark circles, fine lines, and wrinkles, leaving your eyes looking refreshed and revitalized.
Premium Luxury Ingredients: At Barzel Skin, we believe that only the finest ingredients should touch your skin. We are dedicated to using top-quality, ethically sourced, and luxurious components that deliver real, visible results while respecting your skin's health.
100% Vegan: We are proud to offer a 100% vegan skincare range, free from any animal-derived ingredients. Our products are created with compassion, making them suitable for vegans and those who cherish cruelty-free alternatives.
Paraben-Free: Our commitment to your well-being extends to ensuring that our products are free from harmful chemicals like parabens. By avoiding these additives, we prioritize your skin's long-term health and safety.
Cruelty-Free: Barzel Skin is a brand built on compassion. We firmly stand against animal testing, and our products are never tested on animals. Our commitment to cruelty-free practices reflects our belief in treating all living beings with respect and kindness.
Made in the USA: We are proud to be an American brand, with our products carefully formulated and manufactured in the USA. This allows us to maintain the highest standards of quality, safety, and efficacy in every product we create.
Key Ingredients:

Caffeine: Renowned for its invigorating properties, caffeine works to reduce puffiness and under-eye bags. By stimulating circulation, it helps to diminish the appearance of tiredness and promotes a more revitalized and awakened look.

Algae Extract: Rich in essential minerals and antioxidants, algae extract nourishes the skin and aids in maintaining its natural elasticity. It also provides vital hydration, contributing to a smoother and more supple eye area.

Aloe Vera: Celebrated for its soothing and calming properties, aloe vera helps alleviate redness, inflammation, and irritation around the eyes. It provides gentle hydration, making the eye cream suitable for even the most sensitive skin.
New Arrival
Revitalize Your Skin
Discover the secret to radiant, younger-looking skin with Barzel's Luxurious Skincare range. A perfect blend of nature and science, our products are specially formulated to provide nourishment and rejuvenation that your skin deserves.